KEELER-All_Pupil_II INDIRECT OPTHALMOSCOPE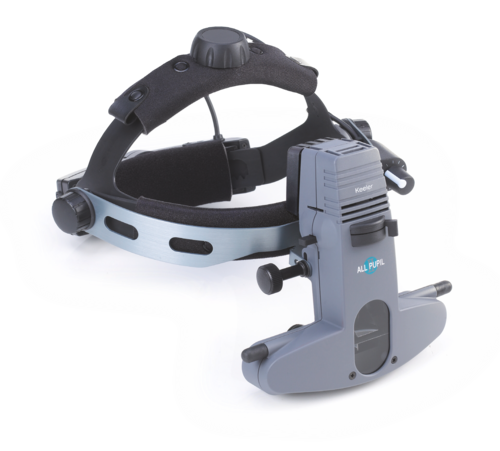 KEELER-All_Pupil_II INDIRECT OPTHALMOSCOPE
Product Specifications
Other

+2D as standard (plano optional)
12V : 2.5amps

150 x 230 x 310mm (HxWxD) Millimeter (mm)
Product Description
Light, bright and easy to use

The Keeler All Pupil II is designed to provide ease of use combined with balanced comfort for regular use in a range of clinical applications

through the binocular optical view used in conjunction with a condensing lens.

An Indirect Ophthalmoscope is an AC or battery powered device containing illumination and viewing optics; and it is intended to be used

to examine the cornea, aqueous, lens, vitreous and retina of the eye. The device is intended

for use by a trained healthcare professional, and is mounted on the users head.

Key features
Renowned Keeler binocular optics

Intuitive controls and quick adjustments for ergonomic comfort
Optional range of product options to fit your  clinical setup needs
Go Wireless patented technology leaves you free to move around without any wire or cord constraints

Lightweight and comfortable, weighing just 520 grams with extra padded materials

Trade Information
Letter of Credit (L/C) Telegraphic Transfer (T/T)

10-15 Days Days